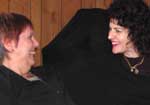 Do you feel stuck, confused or hurt in ways that overwhelm or confuse you?
Do you feel paralysed in making important, though difficult, decisions?
Are you ready to heal and move forward in your life?
Do you long for inner peace and acceptance?
If you answered yes to any of these, or have other issues that are thwarting you, we can help you. People seek counselling rather than coaching for a number of reaons many of which are listed below.
Penny has rigorous therapeutic training and decades of experience. She works intuitively uncovering your real issues enabling healing and peace to be a reality not a dream. A fully registered psychologist, she is a certified teacher of the Enneagram and Ego State Therapist, plus she has 30 years' depth involvement and teaching in Buddhism, giving her a profound understanding of the mind and emotions.
Therapy (counselling) sessions are fully claimable through Medicare (in Australia) under the Mental Health Plan requiring a referral from your General Practitioner.
Reasons to seek therapy may include:
Heightened anxiety and stress
Depression
Sleeping disorders
Relationship problems
Loss or grief
Anger or frustration
Sexual difficulties
Mid-life issues
Eating or other health related problems
Spiritual crisis or lack of meaning
HOW WILL YOU BENEFIT?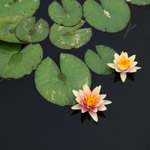 In a deeply respectful, confidential environment heal old wounds that may have been unconsciously limiting you.
Utilise your strengths, face challenging obstacles, move forward.
Find new ways to focus your intention, purpose and energy.
Learn to let go of that which limits or thwarts you.
COACHING OR COUNSELLING?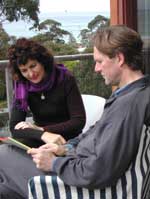 Generally the differentiating factor with coaching or counselling is to seek coaching for work related growth, and counselling for deeper healing of a more personal nature. However the two readily intersect and Penny will move seamlessly between the two as required.
Call or email now for an initial conversation to ascertain the most relevant modality for you.
Irrespective of your location Penny works by phone, Skype or face-to-face making geography a non-issue.
For more information call or email us now.