Do far more with far less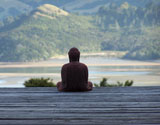 Discover how to generate sustained "effectiveness". through doing less, not more. Your understanding of what you THINK you need to be happy and effective, and what you in fact do need will probably be challenged providing the space and opportunity for the kind of transformation and learning that doesn't disappear over time. Direct experience will replace theories and ideas, as you experience deep inner connection, clarity and focus that is not restricted in any way.
Penny has developed a process and framework based around skill development in eight fundamental, complementary qualities required to be effective and fulfilled leading to greater purpose and peacefulness. This is the basis for her latest book, currently being completed.
Timeless Wisdom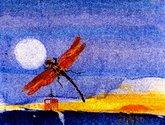 Timeless wisdom teaches that to be influential we must let go the illusion of control. To be influential we need to accept things as they are.
No longer stuck in ideas and opinions we can move fluidly in the world, embracing change and uncertainty with ease. Able to see things afresh we learn to make astute observations based on insight rather than judgments and opinions.

When wisdom is awakened we seem to know what is right and best in any given moment, increasingly trusting and responding to life, irrespective of what is happening.

Wisdom is activated when we empty our mind and allow truth to shine through.
You will be richly rewarded as:
You relax into a pressure-less space that enables you to see what matters most, and how to achieve it.
You discover a range of ways to manage challenging aspects of your life far more effectively.
You learn to accept and embrace the present moment, free of reactive and habitual conditioning.
Awakening Wisdom is offered in a range of flexible formats as an in-house corporate program, at a minimum as a 3-day retreat with follow on coaching and group work.
For further information please Contact Us directly.